Italian Pork Sausage, Creamy Polenta, Peperonata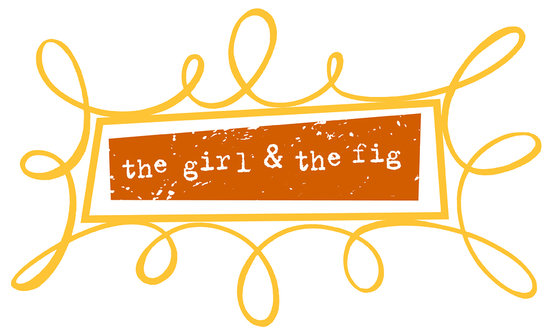 Recipe prepared by the girl & the fig
PAIRING: Thor (Blond Bock)
RECIPE: Italian Pork Fennel Sausage
Yield: 6 – 8 ounce sausages or 8 – 6 ounce sausages
pork middles, (available from www.sausagemaker.com)
2½ pounds pork shoulder (cut in ½-inch cubes)
¼ pound pork back fat (cut in ¼-inch cubes)
1 teaspoon salt
2 teaspoons sugar
½ teaspoon black pepper
1 teaspoon anise seed, toasted
½ teaspoon fennel seed
¼ teaspoon chili flakes
¼ cup ice water
Soak pork middles in water for at least two hours. Rinse casings and dry slightly. Using a commercial meat grinder or a Kitchen Aid with a grinder attachment, grind all of the pork through the medium or the ¼-inch plate.
Mix the salt, sugar, black pepper, anise seed, fennel seed and chili flakes with cold water and then work into meat. Keep meat cold at all times. Setting the bowl of meat in a larger bowl of ice will keep the meat cold. Stuff the seasoned meat into casings and tie off to desired lengths. In a pot of simmering water, poach sausages for about five minutes before grilling. This will allow the sausage to cook evenly and will minimize flame ups. Set aside and keep warm.
Creamy Polenta Serves 6
8 cups water 2 tablespoons butter 2 cups polenta ¼ cup of parmesan, grated Salt & pepper
In a medium pot boil the water and the butter together. Lower heat and whisk in polenta. Cook polenta over a light simmer until desired texture of for about 10 – 12 minutes. Stir occasionally so that the polenta does not burn on the bottom of the pan. Adjust seasoning and gently whisk in parmesan.
Peperonata
4 – 5 bell peppers, multi colored 1 onion, sliced in strips 2 tablespoons extra virgin olive oil 1 garlic clove, thinly sliced ¼ teaspoon paprika
½ teaspoon sugar
salt 2 tablespoons balsamic vinegar
3 tablespoons chopped thyme
Preheat the broiler. Place the peppers on a baking sheet and broil them about 4 inches from the flame, turning them so they get charred on all sides (this can also be done on a grill). In a stainless steel bowl, cover the hot peppers with plastic wrap and let sit for about 10 minutes. Peel the skins off the peppers, seed them and cut them into slices. In a medium sauté pan, heat 2 tablespoons of olive oil over medium heat. When hot, add the pepper slices, onion, garlic, paprika, sugar and seaso